Growing up on the Pine Ridge Rez in the 90's was like growing up next to a Hollywood movie studio. The neighborhood that Graham Greene (Oneida Nation) and Val Kilmer tear through in Thunderheart was just a stones throw from the Indian Health Service clinic that my family went to. Kevin Costner was regularly sighted in the Black Hills since falling in love with the Black Hills while filming 'Dances With Wolves'. Even though I'm no Siskel or Ebert, I've gathered up a list of eight Native American films that showcase both the talent and diversity of Indigenous filmmakers and actors.
8.) Ronnie Bo Dean (2015)
Starring Wes Studi (Cherokee Nation), Ronnie Bo Dean is a short film written and directed by the talented Steven Paul Judd (Kiowa/Choctaw). The film follows Studi's character Ronnie as he teaches a few kids how to hustle when times are tough. Our anti-hero is rugged but nurturing, just like all the best uncles in Indian Country. Ronnie Bo Dean is available on Vimeo.
7.) Indian Horse (2017)
Indian Horse (2017) is a film based on the novel written by Richard Wagamese (Wabaseemoong Independent Nations). It's worth mentioning up front that this film could evoke some powerful emotions from viewers that have experienced boarding school trauma and those who have loved ones who attended boarding school. I loved this film because it not only features an aspect of history that is not often enough discussed, but it also showcases the enduring strength of Indigenous people. You can check it out on Netflix.
6.) Mekko (2015)
Sterlin Harjo (Seminole Nation/Muskogee descendant) hit the scene of the film industry long before Reservation Dogs. His third film 'Mekko' centers on the themes of homelessness, redemption and forgiving ones self for the deeds of the past. I've been honored to work with many of our relatives experiencing these same trials in life so this film is close to subjects that are near to my heart. Harjo spins this tale in a way that only an Indigenous filmmaker could, with actors like Zahn McClarnon (Hunkpapa Lakota) and Rod Rondeaux (Crow) bringing the story to life. Mekko is available to stream on the Roku Channel.
5.) Dreamkeeper (2003)
Okay, so Dreamkeeper (2004) is technically a mini-series. I couldn't help myself though! It is one of my favorites of all time. You've got the artist/activist legend John Trudell (Santee), August Schellenberg (Mohawk) as the storytelling grandpa, one of the aunties of Indian Country Tantoo Cardinal (Cree/Metis), among many others. This miniseries is a Who's Who of Indigenous cinema. Gary Farmer (Cayuga-Haudenosaunee Iroquois Confederacy) brings one of the most infamous characters of my people, Iktomi, to life and captures his essence perfectly. You can catch Dreamkeeper on the Roku Channel, Prime Video and Freevee.
4.) Prey (2022)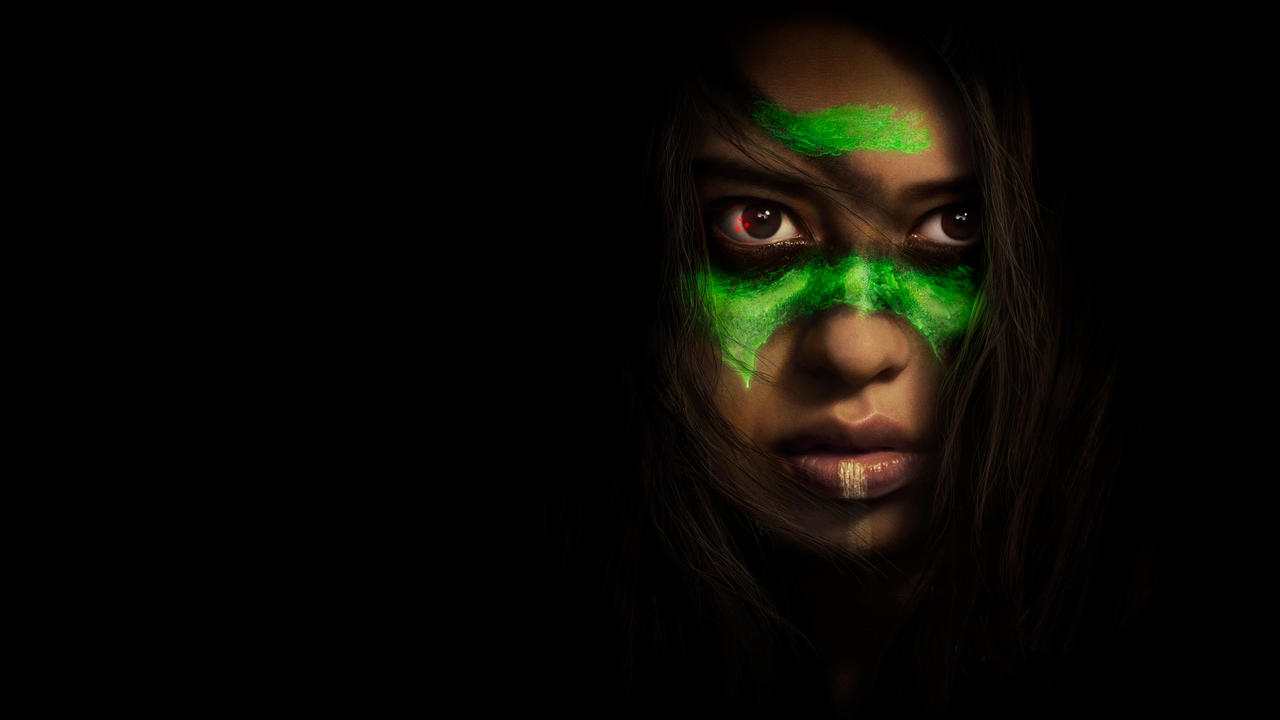 In this prequel to Predator, Amber Midthunder (Fort Peck Assiniboine) inspires some serious 'lilililis' as we watch her transform from a rebellious young women to a full fledged akicita win (women warrior) in response to the unwelcome visitor that arrives to the homelands of the Comanche Nation hundreds of years before Schwarzeneggers Major Dutch Shaefer encounters the same threat in the jungles of Central America. If you haven't seen it yet, you'll find it on Hulu.
3.) Dance Me Outside (1994)
Love. Growing Up. Vengeance. Teens contemplating what life might be like if they can make it off the rez and to college. This drama adapted from the short story collection written by W.P. Kinsella has it all. While W.P. Kinsellas legacy is controversial for his portrayal of Indigenous people, the actors in the film take the lead in bringing authenticity to the words of the author. The star studded cast features the likes of Michael Greyeyes (Plains Cree), Adam Beach (Saulteaux Plains Ojibwe), Jennifer Podemski (Ojibwe) and Ryan Black (Ojibwe). AppleTV has this classic available for streaming now.
2.) Neither Wolf Nor Dog (2016)
Based on a book of the same name written by Kent Nerburn, Neither Wolf Nor Dog begins as a Lakota elder Dan is approached by a writer from the big city hoping to write a story about the life of modern Indigenous people. Dan, portrayed by Dave Bald Eagle (Cheyenne River Lakota Nation), takes the author on a journey to an understanding of how little most truly know about the history of the United States, as well as how this lack of awareness and the events themselves have shaped our experiences as Indigenous people. Neither Wolf Nor Dog can be found on Vimeo.
Drumroll please! We made it to number one.
1.) Smoke Signals (1998)
If there is a film that is beloved by almost all Native people, it is Smoke Signals. This movie is in the top spot because of how prolific it is in contemporary Native American culture. It is iconic. And for good reason. It is a testament to the tragedy, victories, resilience, love and death that is the experience of growing up on the reservation. Anyone who has walked that path in life can think of a cousin, auntie, uncle or friend that reminds them of each character in this film. Adam Beach (Saulteaux Plains Ojibwe) and Dr. Evan Adams (Salish) bring Victor Joseph and Thomas Builds a Fire to life. Name a more iconic duo, I'll wait. All the rez is a stage, and the Victor Josephs and Suzy Songs are merely the players. Smoke Signals is available on YouTube Premium, Prime Video and on VHS by loan from your cousin.